"The only constant is change itself"
Heraclitus of Ephesus, Greek Philosopher, 535 BC - 475 BC
---
Dynamic Commercial Real Estate Advisors
This philosophy epitomizes Dynamic Commercial Real Estate Advisors and our agility in adapting to the ebb and flow of the ever-changing, "dynamic" commercial real estate industry. Ensuring the complete satisfaction of our clients is our number one priority. We make achievable commitments based on their individual goals and we deliver. It's that simple. As a firm founded on the principles of honesty, reliability, flexibility and professionalism, Dynamic Commercial can help you with your commercial real estate needs.

Incorporated in 1998, Dynamic Commercial specializes in investment brokerage, site selection and consultation, development and tenant representation for office, retail and industrial clients. Based in Virginia Beach, Virginia, Dynamic Commercial's portfolio predominantly covers the Mid-Atlantic and Southern regions of the U.S.
---
About Commercial Development Associates
Acting as the development entity for Dynamic Commercial, Commercial Development Associates (CDA) continues to increase its commercial real estate portfolio by fulfilling its principal goal of "building and holding" properties, leasing them back to select tenants.

A niche developer, CDA specializes in assisting financially stable, high-credit companies requesting single-tenant properties, especially those with a fast-track build-to-suit needs. By only committing our resources to projects that are of a manageable size and of a short duration, and by strictly adhering to a policy of maintaining ultra-low overhead, we are able to provide our clients with a higher level of individualized service at a cost well below what larger development firms are forced to charge.
---
Founder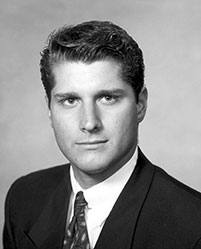 President D. Richard Bushéy has excelled in commercial real estate for twenty years. In addition to having served on several industry-related boards including the Hampton Roads Commercial Real Estate Council and Hampton Roads Economic Development Alliance, he has extensive experience in leasing, build-to-suit structures and development. Bushéy is a graduate of Old Dominion University and has been awarded the Certified Commercial Investment Member (CCIM) designation by the Commercial Investment Real Estate Institute. Mr. Bushéy is the sole owner of Dynamic Commercial Real Estate Advisors and Commercial Development Associates.